Hey lovelies!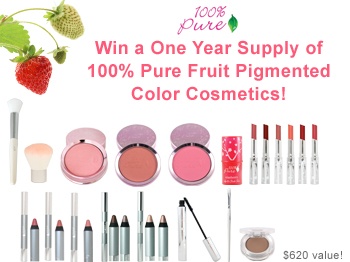 So, 100% Pure is giving away a year supply of makeup. Now, I may just shown you a haul of a year's supply of makeup, but who can say no to free makeup! I can't even say no to makeup I pay for.
Click here to enter!
Good luck, and may the makeup odd be ever in your favor!
xoxo
CC