Hey lovelies!
Bliss has some of the best GWPs around, and they are constantly doing them. I discovered my favorite mask of the moment, Bliss Triple Oxygen, through their Holiday GWP. So, I'm sharing the free gift love with you, loves, so you can find some new loves. (Can you tell I'm ready for Valentine's Day? )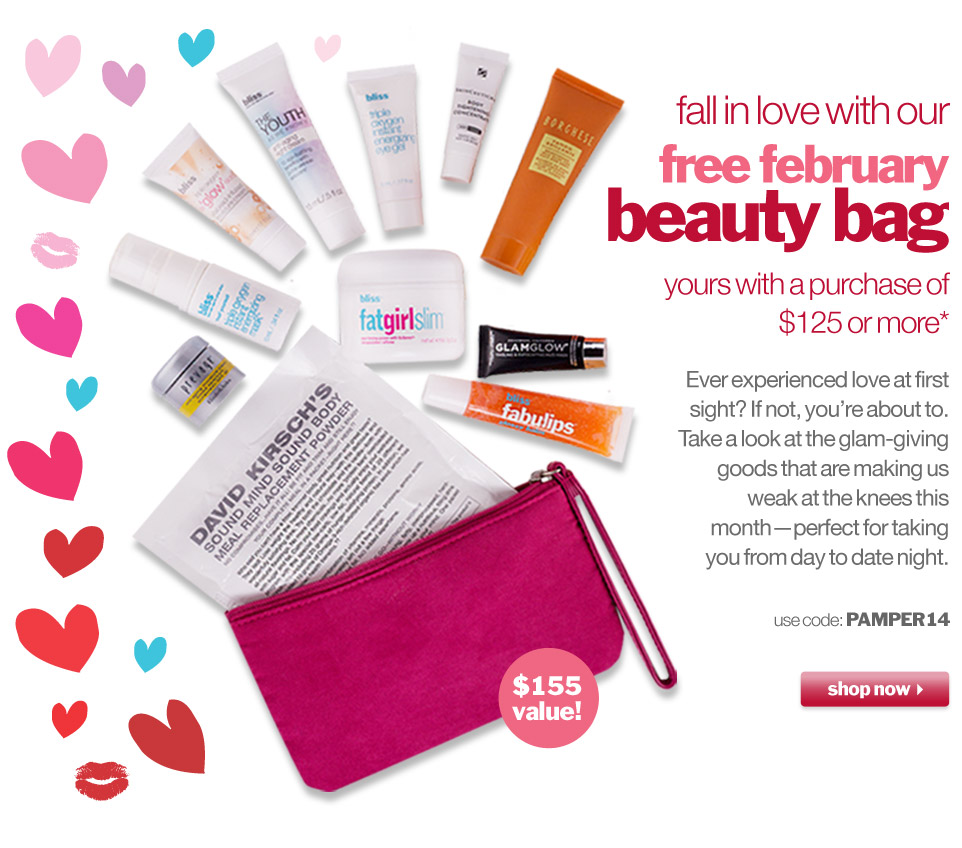 First up is the February Beauty Bag. It's free with a $125 purchase, and Bliss is valuing it as $155.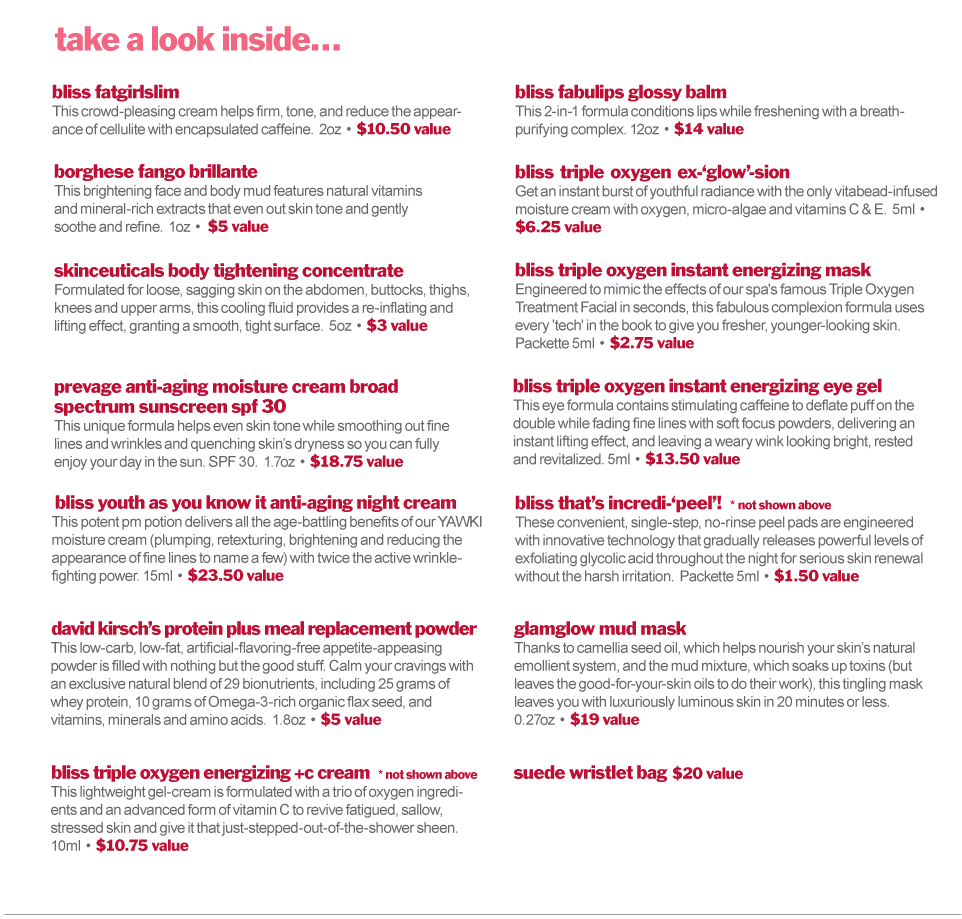 I see my favorite Triple Oxygen Instant Energizing Mask! It gives such a glowing bright look, and the foamy, bubbling feeling is so fun!
That wristlet is super cute too! And I spy a black Glam Glow mud mask, it's the small size for free!
Use code Pamper14 at checkout.
If nothing in that bag strikes your fancy, Bliss also has another smaller GWP right now.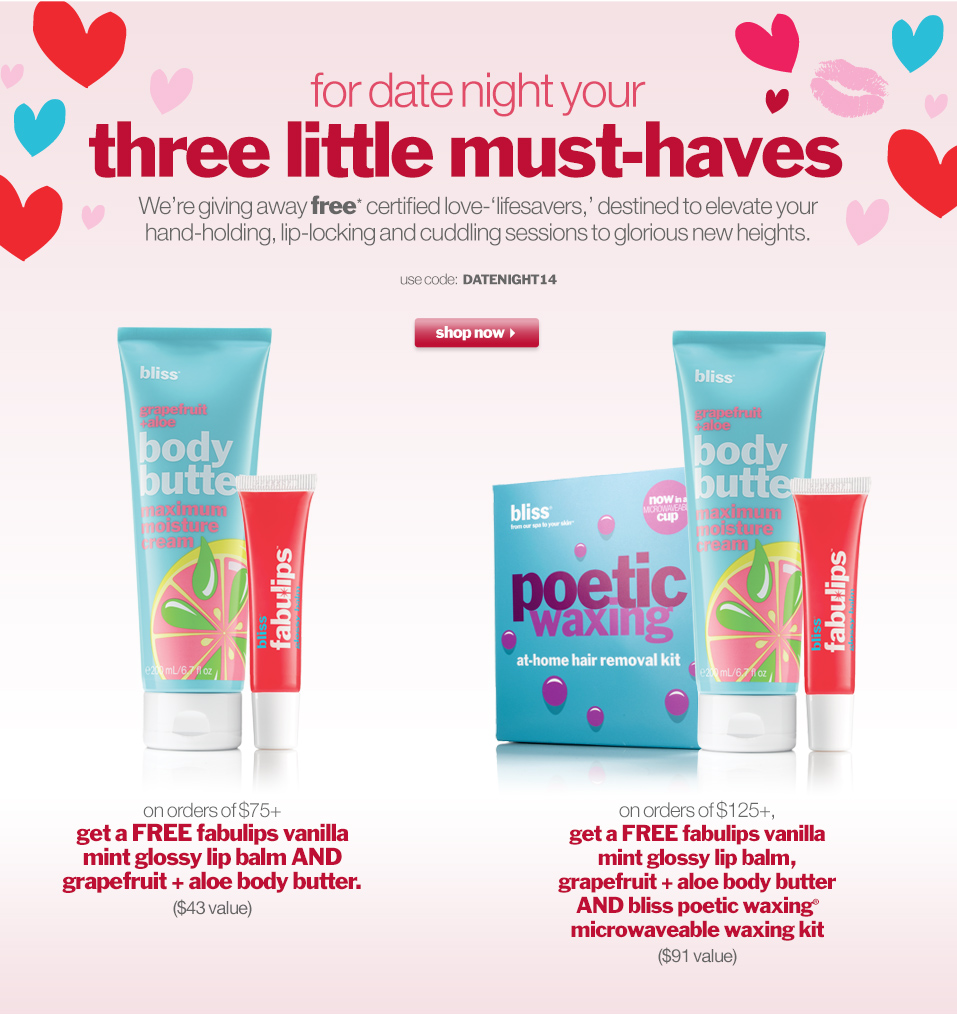 With a $75 order, you can receive a gloss and a body butter with the code Datenight14.
The body butter are ultra luxe, creamy and hydrating. Very thick and great for winter alligator skin. Plus, they are delightful scented. I love the Lemon and Vanilla Bergmot scents from the line.
With a $125 order, you get a poetic waxing kit plus the other items. Personally, I think the Pamper bag is the better value for $125, but in case you were desperately in need of a wax for V Day, here's an option.
What are everyone's Valentine's Day plans?
I'm having a Galentine's Dinner at the Melting Pot! Chocolate and drinks are the best balm for a broken heart.
xoxo
CC